Non-Surgical Facelift with PRP Facial Fillers
Non-Surgical Facelift with PRP Facial Fillers
Written By Hancock Healthcare Group on April 9, 2021
---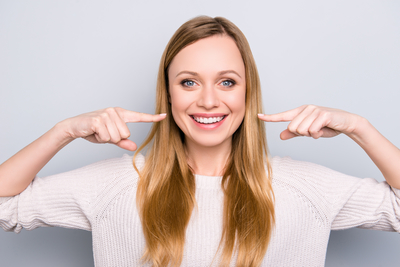 As you get older, you may notice your face losing its youthful fullness – and fine lines and wrinkles starting to form. Platelet-rich plasma, PRP fillers can restore plumpness and spur cell growth to restore a younger appearance. Find out how this non-surgical "facelift" works below.
What are PRP Facial Fillers?
PRP fillers aren't technically a non-surgical facelift – they give the illusion of a lift, thanks to their plumping effect. You may have also seen PRP fillers referred to as the "vampire facelift" in the media.
So, how is the vampire facelift done?
First, the doctor will draw blood. They will then use a centrifuge machine to process the blood sample, separating platelets from the rest of the blood.
This concentrated platelet solution is then injected along with a hyaluronic acid-based filler. Afterward, you may notice some redness and swelling. Your doctor may recommend icing your face or taking a painkiller to alleviate any discomfort.
Note that a vampire facelift is different from a vampire facial. The vampire facial uses micro-needling to create tiny pinpricks in the skin to deliver the PRP therapy more deeply.
Benefits of PRP Facials
A PRP-filler non-surgical facelift has a two-fold effect. The hyaluronic acid boosts volume under the skin's surface, creating an immediately noticeable fullness. This smooths out wrinkles and fine lines.
Meanwhile, the PRP has a more long-term effect. Plasma is full of proteins and has growth factors, allowing it to increase collagen production and elastin. It also speeds cell turnover. All of this can produce younger-looking, firmer skin.
Another benefit is improved skin texture. One study compared skin texture between patients who got PRP injections and those that received saline injections (the control group). The group with the PRP injections showed significant improvement in skin texture.
The plumping result can last anywhere from 12 to 18 months.
Schedule Your Non-Surgical Facelift with PRP in Cape Coral, Florida
Interested in a non-surgical facelift with PRP therapy? Consult the team at Hancock Healthcare Group. We are proud to offer state-of-the-art PRP therapy for therapeutic and cosmetic purposes. Our doctors can answer your questions.
Call us at (239) 574-5559 to schedule your consultation.

Posted In: Chiropractic Non-Surgical Facelift PRP Facial Fillers